TFLML212VCR_P#TFLML212VCR
{{migration-desc}}
{{smartPay-price}}
price is #priceDollar dollar and #priceCent cents
smart pay logo
{{migration-desc}}
Approved For {{smartPay-price}}/mo #term Monthly payments
price is #priceDollar dollar and #priceCent cents
Was priced at #listPriceDollar dollars and #listPriceCent cents now priced at #priceDollar dollars and #priceCent cents
Retail Price
This item is for pre-order only.
Ships by release date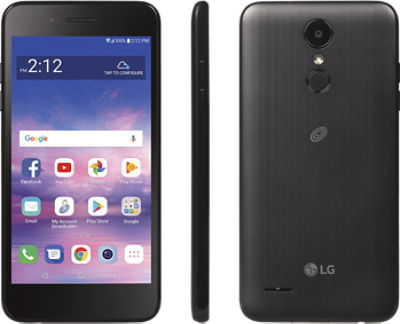 More Features.
Fast and easy to use, this OS can meet the demands of your busy lifestyle.
The crystal-clear touchscreen offers bold, vivid colors and easy-to-read text.
No matter how long you have the LG Rebel 4, you can always count on having enough storage. That's because it's expandable with microSD™ support.
With features like Auto Focus and zero shutter lag, you'll be able to capture high-quality photos without missing a beat. Switch to the front-facing camera for selfie mode with just the tap of a finger.
Qualcomm wireless technology and fast network speeds give you hours of streaming, and even more hours of app usage. From catching up on your latest Netflix binge to calling and texting friends, the LG Rebel 4 has you covered.