TFAPI11C64BKV3R_P#TFAPI11C64BKV3R
iPhone 11 64GB BLACK - RECONDITIONED
iPhone 11 64GB BLACK - RECONDITIONED
{{migration-desc}}
{{smartPay-price}}
price is #priceDollar dollar and #priceCent cents
smart pay logo
iPhone 11 64GB BLACK - RECONDITIONED
iPhone 11 64GB BLACK - RECONDITIONED
{{migration-desc}}
Approved For {{smartPay-price}}/mo #term Monthly payments
price is #priceDollar dollar and #priceCent cents
Was priced at #listPriceDollar dollars and #listPriceCent cents now priced at #priceDollar dollars and #priceCent cents
Retail Price
This item is for pre-order only.
Ships by release date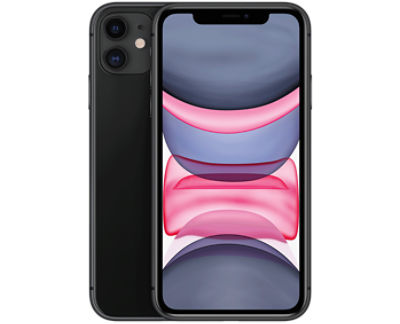 More Features.
iOS 13 - iOS is the world's most personal and secure mobile operating system, packed with powerful features and designed to protect your privacy.
Ultra Wide Wide - The dual-camera system in iPhone 11 shoots everything from 4K video to beautiful portraits. Use the Ultra Wide camera to zoom out for sweeping landscapes or vast interiors.
Capacity - Up to 256GB of storage gives you plenty of space for your favorite apps, games, music, and movies. And room to capture and store years of photos and 4K videos.
Up to 17 hours of video playback - iPhone 11 gives you impressive all-day battery life and is fast-charge capable (adapter sold separately).