TFAPIXRC64BKV4R_P#TFAPIXRC64BKV4R
IPHONE XR 64GB BLACK - RECONDITIONED
IPHONE XR 64GB BLACK - RECONDITIONED
{{migration-desc}}
{{smartPay-price}}
price is #priceDollar dollar and #priceCent cents
smart pay logo
IPHONE XR 64GB BLACK - RECONDITIONED
IPHONE XR 64GB BLACK - RECONDITIONED
{{migration-desc}}
Approved For {{smartPay-price}}/mo #term Monthly payments
price is #priceDollar dollar and #priceCent cents
Was priced at #listPriceDollar dollars and #listPriceCent cents now priced at #priceDollar dollars and #priceCent cents
Retail Price
This item is for pre-order only.
Ships by release date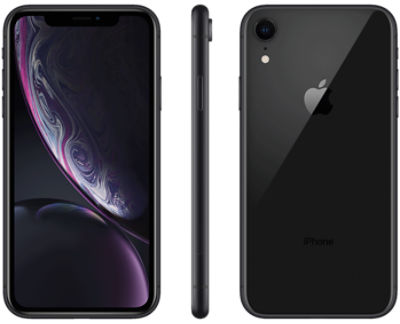 More Features.
iOS 12 - iOS is the world's most personal and secure mobile operating system, packed with powerful features that help you get the most out of every day.
TrueDepth Camera - 7MP camera ƒ/2.2 aperture. Portrait mode with advanced bokeh and Depth Control
LTE Advanced² up to 450Mbps and 802.11a/b/g/n/ac Wi-Fi with MIMO.
Built-in rechargeable lithium-ion battery - Wireless charging (works with Qi chargers10) - Charging via USB to computer system or power adapter.