TFLGL322DC32R_P#TFLGL322DC32R
{{migration-desc}}
{{smartPay-price}}
price is #priceDollar dollar and #priceCent cents
smart pay logo
{{migration-desc}}
Approved For {{smartPay-price}}/mo #term Monthly payments
price is #priceDollar dollar and #priceCent cents
Was priced at #listPriceDollar dollars and #listPriceCent cents now priced at #priceDollar dollars and #priceCent cents
Retail Price
This item is for pre-order only.
Ships by release date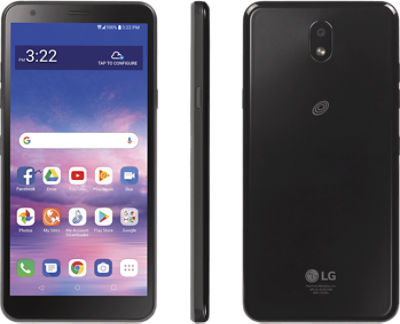 More Features.
Internal Memory 32GB (8 GB usable) / RAM: 2 GB - microSD™
8 MP AUTOFOCUS REAR CAMERA WITH FAST CATCH - Quickly capture each moment with rapid shutter speed, so you can catch the action as it unfolds.
3,000 mAh LONG-LASTING BATTERY - Power through your day with a long-lasting 3,000 mAh battery that will keep up with the action.
5.45'' HD+ FULLVISION™ DISPLAY - This perfectly portable screen offers a quality view from anywhere. Take your smart world with you at all times!