TFMTXT2211DC_P#TFMTXT2211DCP
Moto G Stylus
Moto G Stylus
{{migration-desc}}
{{smartPay-price}}
price is #priceDollar dollar and #priceCent cents
smart pay logo
Moto G Stylus
Moto G Stylus
{{migration-desc}}
Approved For {{smartPay-price}}/mo #term Monthly payments
price is #priceDollar dollar and #priceCent cents
Was priced at #listPriceDollar dollars and #listPriceCent cents now priced at #priceDollar dollars and #priceCent cents
Retail Price
This item is for pre-order only.
Ships by release date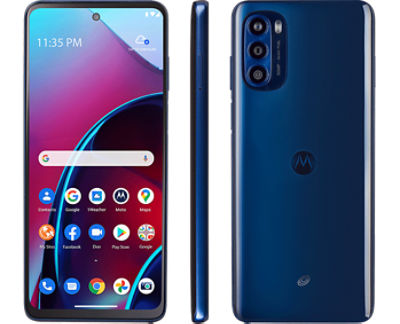 More Features
Android™ 11 with easy access to the Google apps you use most.
Run a powerful octa-core processor backed by 4GB of RAM, giving you all the speed you need for graphics-intensive games and livestreams. Plus 128GB of storage - expandable up to 512GB with microSD card.
Showcase your creativity from every perspective with the versatile 50MP camera system.
The 5000mAh battery is designed to last up to two days on a single charge.
The 6.8'' Max Vision FHD+ display stretches from edge to edge for an ultra-wide view.