Nokia C100
Nokia C100
{{migration-desc}}
{{smartPay-price}}
price is #priceDollar dollar and #priceCent cents
smart pay logo
Nokia C100
Nokia C100
{{migration-desc}}
Approved For {{smartPay-price}}/mo #term Monthly payments
price is #priceDollar dollar and #priceCent cents
Was priced at #listPriceDollar dollars and #listPriceCent cents now priced at #priceDollar dollars and #priceCent cents
Retail Price
This item is for pre-order only.
Ships by release date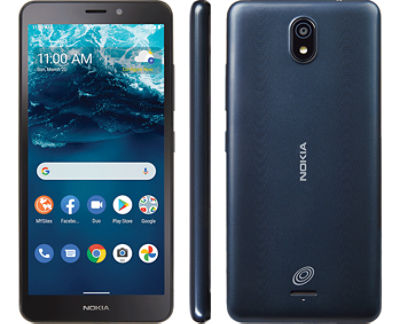 Up to 436 hours (4G)/ 440 hours (3G)

5.89 in x 2.82 in x 0.38 in | 149.7mm x 71.7mm x 9.7mm

5.45'' HD+ Display - Aspect Ratio: 18:9

Rear Camera: 8MP AF with Flash | Front Camera: 5MP FF | A.I. Google Camera

14 hours(4G)/ 22 hours (3G)

14 hours(4G)/ 22 hours (3G)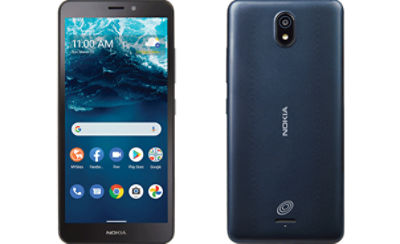 MORE FEATURES
Pre-installed with the latest version of Android 12, and fully optimized, you'll enjoy a safer, more personal, and highly intuitive experience across the device.
Operating system - Android 12 | MTK A22 (MT6761) Quad-core 2.0 GHz Processor
Take great photos with the 8MP rear camera and let your selfies shine using the front-facing 5MP camera.
Make the most of your smartphone with a battery that lasts all day on a single charge.
The Nokia C100 has all the modern features you need in a smartphone, without the high price tag. Simple, powerful and reliable - without overcomplicating it.