Samsung Galaxy A13 5G
Samsung Galaxy A13 5G
{{migration-desc}}
{{smartPay-price}}
price is #priceDollar dollar and #priceCent cents
smart pay logo
Samsung Galaxy A13 5G
Samsung Galaxy A13 5G
{{migration-desc}}
Approved For {{smartPay-price}}/mo #term Monthly payments
price is #priceDollar dollar and #priceCent cents
Was priced at #listPriceDollar dollars and #listPriceCent cents now priced at #priceDollar dollars and #priceCent cents
Retail Price
This item is for pre-order only.
Ships by release date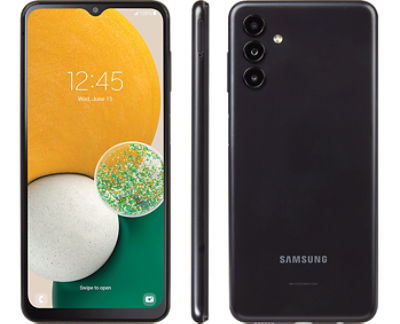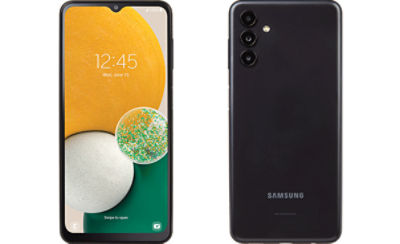 More Features
A fast and reliable processor powers a virtually lag-free 5G experience.
Galaxy A Series helps protect your data with multilayered security and the ability to privately share your files on your terms
With a high-res triple-lens camera system, Galaxy A13 5G gives you one of our sought-after cameras at a fraction of the price.
Whatever your day has in store, a long-lasting, fast-charging battery makes sure you're ready for it.
Stream and play back in a crisp, edge-to-edge view.