TFSAS326DCR_P#TFSAS326DCR
Samsung Galaxy A32 5G - RECONDITIONED
Samsung Galaxy A32 5G - RECONDITIONED
{{migration-desc}}
{{smartPay-price}}
price is #priceDollar dollar and #priceCent cents
smart pay logo
Samsung Galaxy A32 5G - RECONDITIONED
Samsung Galaxy A32 5G - RECONDITIONED
{{migration-desc}}
Approved For {{smartPay-price}}/mo #term Monthly payments
price is #priceDollar dollar and #priceCent cents
Was priced at #listPriceDollar dollars and #listPriceCent cents now priced at #priceDollar dollars and #priceCent cents
Retail Price
This item is for pre-order only.
Ships by release date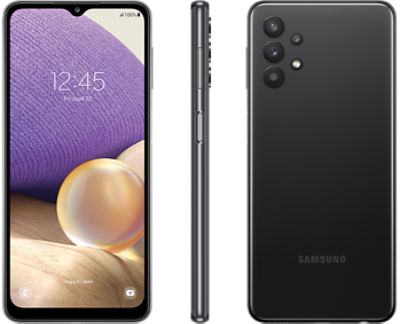 More Features.
A fast and reliable processor makes your 5G experience virtually lag-free.
Galaxy A32 5G comes with 64GB of built-in storage plus an expandable memory that lets you keep up to 1TB more.
Capture the beauty in the everyday with Galaxy A32 5G's next-level, five-lens camera system.
Life happens on the go. Keep up with Galaxy A32 5G's long-lasting 5,000mAh battery and super-quick Fast Charging.
This expansive 6.5'' HD+ Infinity-V display was made for your viewing pleasure