TFSAS260DCR_P#TFSAS260DCR
Samsung Galaxy J2 - RECONDITIONED
Samsung Galaxy J2 - RECONDITIONED
{{migration-desc}}
{{smartPay-price}}
price is #priceDollar dollar and #priceCent cents
smart pay logo
Samsung Galaxy J2 - RECONDITIONED
Samsung Galaxy J2 - RECONDITIONED
{{migration-desc}}
Approved For {{smartPay-price}}/mo #term Monthly payments
price is #priceDollar dollar and #priceCent cents
Was priced at #listPriceDollar dollars and #listPriceCent cents now priced at #priceDollar dollars and #priceCent cents
Retail Price
This item is for pre-order only.
Ships by release date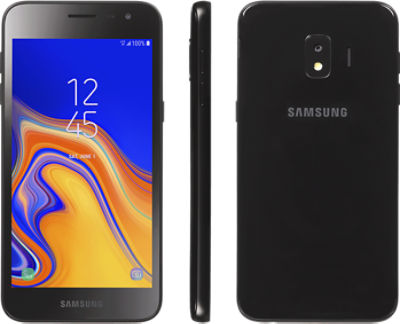 More Features.
Room to grow - Store your favorite photos with 16GB of built-in memory. When you need more space, expand your memory up to 512GB with a microSD card.
Capture your life - Capture crisp, bright photos with the 8MP rear camera. Take perfect selfies or video chat with friends using the 5MP front camera.
Processor 1.4 GHz Quad-Core
Sleek design. Bold Screen - The sleekly made Galaxy J2 fits comfortably in your hand or pocket. We've removed the physical buttons from the screen, giving you a larger view when watching, browsing and texting on the 5'' screen.