TFALT601DVC_P#TFALT601DCP
TCL 4X 5G
TCL 4X 5G
{{migration-desc}}
{{smartPay-price}}
price is #priceDollar dollar and #priceCent cents
smart pay logo
TCL 4X 5G
TCL 4X 5G
{{migration-desc}}
Approved For {{smartPay-price}}/mo #term Monthly payments
price is #priceDollar dollar and #priceCent cents
Was priced at #listPriceDollar dollars and #listPriceCent cents now priced at #priceDollar dollars and #priceCent cents
Retail Price
This item is for pre-order only.
Ships by release date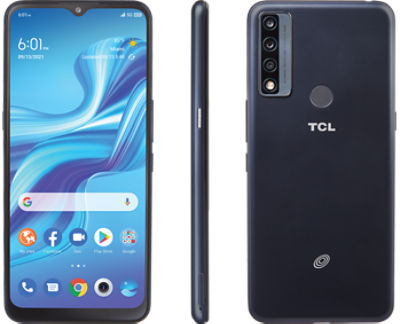 More Features
Experience responsive powered with the Qualcomm® Snapdragon ® 480 5G chipset and 4GB RAM paired with an expandable 64GB memory
The TCL 4X 5G delivers a dynamic triple camera solution with built-in camera modes to capture your everyday moments in still images or motion. 
Stereo speakers amplify your music, games and videos. 
The TCL 4X 5G features a 6.52" HD+ display powered by NXTVISION Technology a movie-like experience with enhanced color, clarity, and contrast