Alcatel TCL Flip 2
Alcatel TCL Flip 2
{{migration-desc}}
{{smartPay-price}}
price is #priceDollar dollar and #priceCent cents
smart pay logo
Alcatel TCL Flip 2
Alcatel TCL Flip 2
{{migration-desc}}
Approved For {{smartPay-price}}/mo #term Monthly payments
price is #priceDollar dollar and #priceCent cents
Was priced at #listPriceDollar dollars and #listPriceCent cents now priced at #priceDollar dollars and #priceCent cents
Retail Price
This item is for pre-order only.
Ships by release date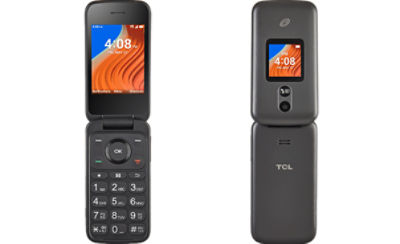 4G LTE/Wi-Fi® Connectivity

LTE Bands B2/4/5/12/13/66/71/25/ 26/41HUPE

4.22'' x 2.19'' x 0.78'' | 107.1 x 55.6 x 19.8mm

INTERNAL: Screen Size 2.8'' | EXTERNAL Screen Size 1.44''

1GB RAM / 8GB ROM | SD Support MicroSD up to 128GB | User Available Memory Approx. 4.5GB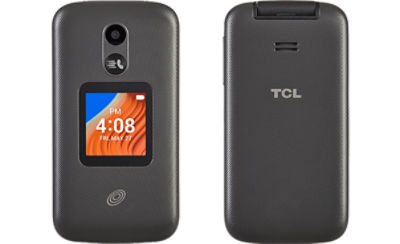 More Features.
Operating System Android™ 11 (AOSP)
Enjoy an accessible experience that is designed to make using the TCL FLIP 2 simple and easy for everyone - with large, easy-to-read buttons, a user-friendly interface and intuitive shortcut keys for quick access.
Experience a familiar style with modern accouterments with the TCL FLIP 2; with smooth performance and access to popular email services, web browser and music player the TCL FLIP 2 has your need covered.
The Go where life takes you or take on your next project with the reliable performance of the TCL FLIP 2, a long-lasting battery delivers more than 18 days of standby time and up to 9 hours of talk time.
Bright Dual displays make it easy to read and stay connected with what matters. The external 1.44'' display gives you a preview of who's calling with discreet alerts and notifications while the internal 2.8'' display allows you to adjust the font and brightness to your exact liking.